Commission for:
The DeKalb Women's Hospital
Everywhere I look, I am overwhelmed with the beauty of nature
and also the many colorful people who grace my life. I paint in response to all of life, and I paint what lifts me up and gives me hope…"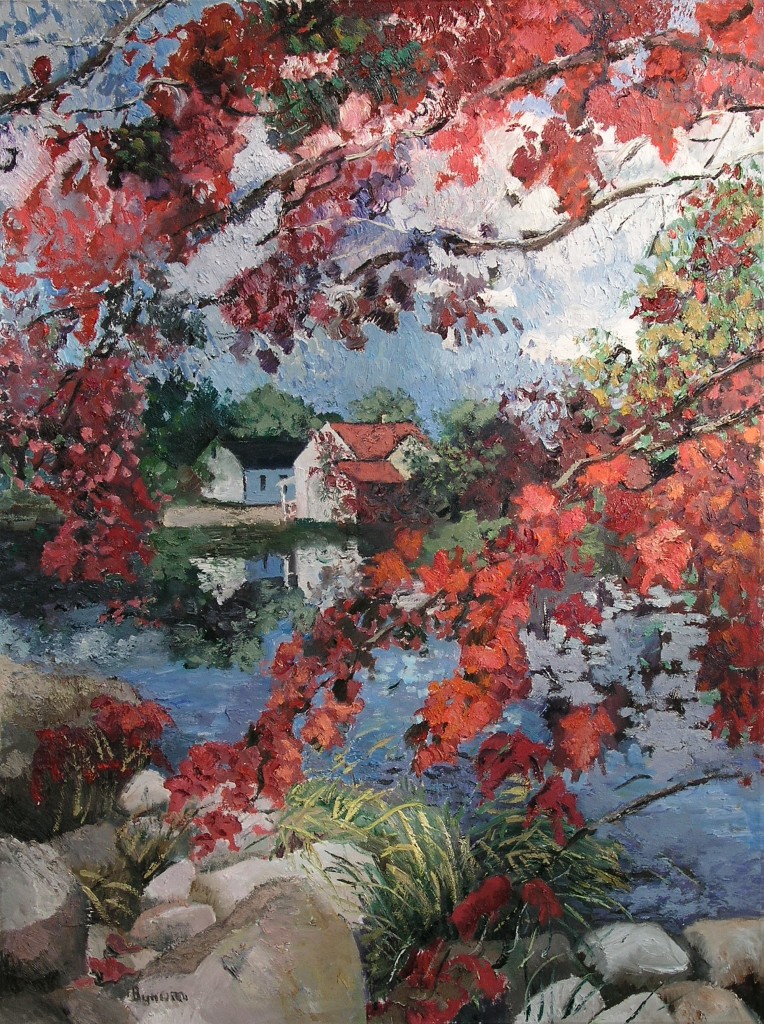 The practice of painting "in the open air" goes back for centuries but was truly made into an art form by the French Impressionists.  Judy can often be found working happily within the landscape she's painting.  The mesmorizing scenes she has captured in the Blue Ridge Mountains and beyond serve as a testament to the immersive practice.  
Many of Judy's works begin as plein air paintings and can be seen in-progress alongside a selection of finished pieces at her home studio by appointment. 
Whether specific or open-ended, please be in touch.
Artist Bio
Judy Bynum George is currently represented by the Watson Gallery as well as Cleared Art Management, both of Atlanta, GA. These art organizations make her paintings available for use in television and movie sets. Judy has instructed art courses, participated in professional painting and exhibited work in numerous facilities throughout the United States. Some of which include, LSU, Alexandria, LA, Truett-McConnell College, Cleveland, GA, Abstein Gallery, Atlanta, GA, erl Originals, Winston-Salem, NC, and Monty Stabler Galleries of Birmingham, AL. She and her paintings were also highlighted in the Southern Living's Idea House magazine feature article on Chateau Élan Winery & Resort. Many of her paintings have made their way into private and corporate collections over the years, some of which include Dekalb Medical Center, The American Cancer Society, North Georgia College and University and the Norrell Corporation.

Born: Shreveport, LA (1950)
B.A., Art/Art Education, Houston Baptist University (1972)
M.Ed., Art Education, University of North Georgia (1994)
Artist in Residence: Buisson Arts Center, Dahlonega, GA (2006-2007)